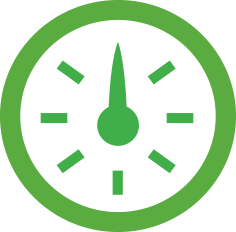 Moving Out
You are required to book an appointment with the 2Let2 Cardiff Letting Agents office for the checking out of your property and all keys will have to be presented upon checking out.
The checking out will only be arranged on an appointment basis with 2Let2 Cardiff Letting Agents (which must be booked at least 14 days in advance) which are limited. Please note that only one inspection per household will be performed once all tenants have vacated and all personal belongings have been removed. For a checking out inspection a charge will occur per visit as stated in the contract. If the property is not vacant and ready for checking, the checking out inspection fee will still be payable.
Whichever member or members of the household sign the exit inspection will be deemed as signing on behalf of the household as a whole. It is the Tenants' responsibility to book an exit inspection. If the tenants fail to attend the exit inspection it will be performed in their absence and any findings will be deemed as final. You will also be charged for rent per day until the property is handed back to 2Let2 Cardiff Letting Agents with all keys.
A cleaning guideline sheet will be sent out to all tenants to make sure that we are all clear on what needs to be cleaned and to what standard. If the property has been left clean and maintenance free your deposit will be returned to you quicker and without deductions.
If however the property is not left in a high standard (after cleaning) 2Let2 Cardiff Letting Agents typically would charge the tenants for cleaning services and for decorating. Carpet cleaning and other damage will be assessed and charged accordingly.
You will also need to contact your utility suppliers to let them know that you have left the property so that they can close your accounts. They will issue you with your final bills which you will need to arrange to pay. Once you've done this, please provide 2Let2 Cardiff Letting Agents with the proof for the gas, water, and electricity accounts along with your university certificates (where applicable) to confirm your council tax exemption.
Failure to provide proof of payment will lead to your deposit being withheld until such bills are cleared.
If there are any deductions to be made and an agreement cannot be reached between the tenant, agent and landlord then the disputed amount will be held. The disputed amount will then be held until the TDS make a final decision on which the money is owed to.
*Please be advised that the above applies to our managed properties only. Let only properties, details should be discussed with your Landlord directly.