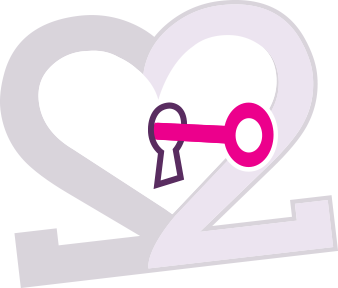 Moving In
It is important to us at 2Let2 Cardiff Letting Agents that your move is as easy as possible.
We want to make sure that we do everything we can to ensure you're happy. If there is anything you need, from not knowing how to use something, setting up bills, permits or just to say hello, 2Let2 Cardiff Letting Agents are always here to help.
Keys - When you know the date and time you would like to move in, simply call the 2Let2 Cardiff Letting Agents office for a time slot to be made available and you will be invited to collect your keys. Please note we need at least 7 days notice to ensure the keys are ready.
The keys are not kept in the 2Let2 Cardiff Letting Agents office; if you have not booked a collection appointment with 2Let2 Cardiff Letting Agents we will not have the keys.
An appointment can be booked by calling the 2Let2 Cardiff Letting Agents office on 02920 226 222
The inventory report is a form to confirm the condition of your property at the start of your letting agreement and the report will be used on check out at the end of your tenancy. A copy will be prepared given and signed by the first tenant collecting keys to confirm the condition of the property. We try to ensure everything is accurate as possible however if you feel there is an area missing it can be amended by the tenants and agreed by the member of 2let2 staff who conducted the inventory within 7 days. If you have not received your inventory after moving in please contact the office. This is to ensure a fair bond return at the end of the year so it is important to make sure you have got one.
Make sure you have set up the payment methods as arranged with the office. If you are unsure please contact the accounts team on accounts@2let2.com. It is important that the rent is received promptly on the arranged dates to avoid additional charges.
The terms of our 2Let2 Cardiff Letting Agents tenancy agreement require the tenant to accept responsibility for the payment of gas, electricity, council tax and water charges, unless these are included in the rent.
Remember if you have a TV you will need a get a TV licence. When setting up bills, try to put in all tenants names. It is important that you set up your bills as soon as you move in to ensure you don't get over charged or disconnected by the utility companies.
You will find the numbers for the utility numbers in Useful Numbers. Your internet supplier for the property is Virgin media. A local reprehensive from Virgin Media will contact you to discuss student offers.
Roath and Cathays Bin days are on Wednesdays. Each week rotates on black and green bags.
Simply text 'TIDY' with your house number and postcode to 60066. You will receive a FREE text to remind you of your collection day and what needs to be placed out.
During the Summer make sure you are prepared with everything you need to bring down with you to make your student house a home. Shops such as Ikea are Students galore with plenty of storage choices and ideas.
What items shall I bring with me?
2Let2 Cardiff Letting Agents ask that you bring the following items with you:
Kitchen = microwave, toaster, kettle, Utensils Kitchen utensils & cutlery, mop and bucket, dust pan and brush, kitchen bin, vacuum
Bedroom sheets, blankets, pillow and pillow cases. It is also advisable to get a new a mattress cover
Cleaning materials detergents, soap, dish washing liquid
Bathrooms - Toiletries bath towels, hand towels, cleaning products